Sometimes, nothing but fish and chips will do. And luckily, if that mood strikes you when you're in Beggars Bush, Presto's is on hand with incredible, fresh food befitting its reputation as one of the best chippers in Dublin. An authentic Italian chipper, these guys are the real deal. Here are our top five reasons you need not look any further for your fish and chips fix.
1. The perfect place to get your fish and chips
Everyone loves fish and chips and at Presto, they have the formula down with hand cut chips made fresh from real potatoes every day. If you walk in today it's the same team serving you chips with a smile as when they first opened – Leo, Eddie, Anna and Anca have been there from the beginning and they are pros at what they do.
2. Close to you
When you're out and about in the evening, it's important to know where the closest take away is in case you have that sudden desire for food. Well, here's the inside scoop: Presto is right in the heart of Beggars Bush. Out for a few pints in Slattery's or Ryans? Fish and chips are only a hop, skip and a jump away.
3. You won't go hungry
Finally, portions that feed a normal sized human! For a meal that will truly get you through the whole evening, go to Presto. Their generous servings will leave you more than satisfied. You could even share a couple of chips with your friend … I mean if you were feeling really generous and they were an exceptionally good friend.
4. Great food at all hours of the night
Presto's is open until 1 AM, so no matter how late you're out, you can pop in to Presto. With all the great pubs in the area, Presto can provide all the soakage you need! It's always important to have a late-night food option in your back pocket.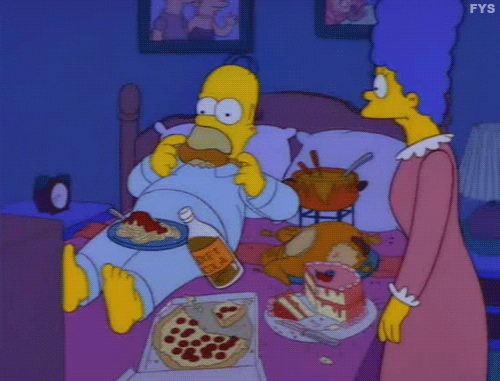 5. Chance of bankruptcy as a result of Presto's prices: slim to none
Did I mention it'll cost you under a tenner for a meal? Their fresh cod, chips and a soft drink combo is just 8.70. For food that'll sustain you all night long, that's pretty dang good, if I do say so myself.
#CHIPSFORLIFE